| BY KIKI KANE
Dogs and cats, living together.
They said it couldn't be done, but we have gathered ample proof of the adorable, life-affirming power of interspecies BFFs of a canine-feline nature, snuggling their little hearts out in fabulous giffy glory.
'I love you!' 'I know.'
♫ And they call it puppy love ♫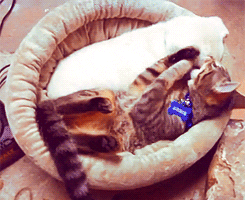 There there, dog friend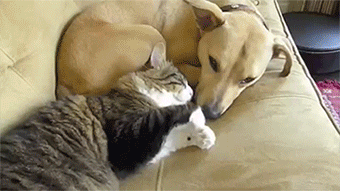 Violent(ly cute) nomming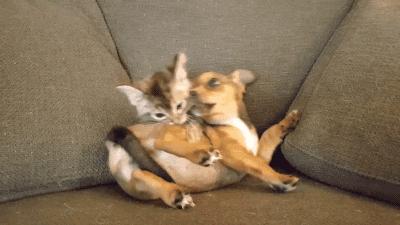 I've heard of lion taming, but this is ridiculous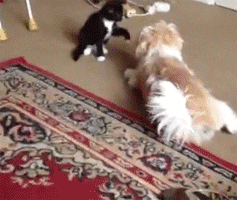 Perfect couples don't exist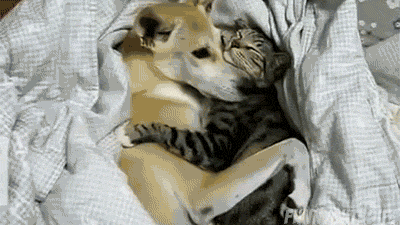 'Flavor of Love' eerily close to 'Milk Bone'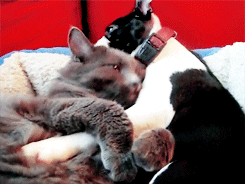 Still a better love story than Twilight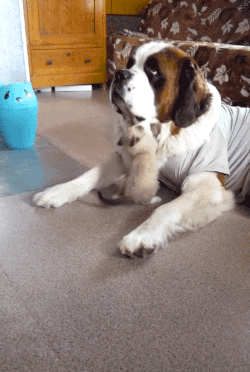 Love conquers all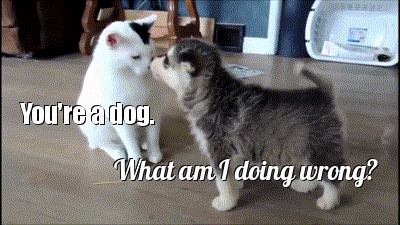 Tag! You're it

COMMENTS FROM LOVINMYPUP.COM:
Don't forget to check out the banner/links to the various on line stores to the right of this page  (lap top) or beneath the article (smart phone).  There are traditional pet stores as well as well as  specialty stores for gifts that would make any pet parent ecstatic!  There is also a link to Amazon and Walmart where you can purchase anything that they sell.   We are delighted to announce new affiliate agreements with Diamond CBD  ( hemp products for pets) and Embark Vet (DNA testing for pups)  Just click on the links nd shop for pet products as well as fabulous gifts for the pet fanatics on your holiday lists!
Purchases through these links  help me keep this site up and running.
Make sure you share your love with your pet each and every day!