CBD oil continues to prove itself as a remarkably effective way to treat a number of ailments your dog might be experiencing.
Researchers at Cornell University recently concluded a study on the effects of CBD oil on dogs suffering from osteoarthritis.Over the course of six weeks in the double-blind study, dogs were given either CBD oil or a placebo by mouth twice daily. Dogs who took the CBD oil showed clear improvement – veterinarians saw a decrease in pain and an increase in activity. Best of all, owners reported no side effects in the pups who took the CBD treatment.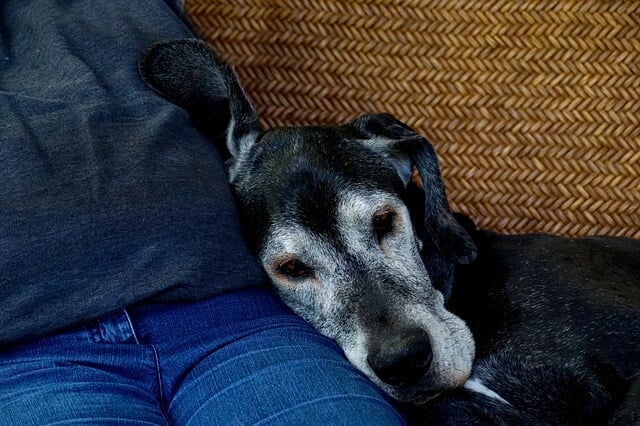 This is excellent news for owners whose dogs suffer from joint pain. This painful disease effects all breeds, but especially larger breeds and senior dogs. Until now, most pet parents have had to rely on anti-inflammatory medications (NSAIDs) to give their dogs relief from their joint pain. However, there are several issues that come along with them. Veterinarians have suspected that NSAIDs do not provide adequate relief for arthritis pain, and they can have negative side effects on the body. Some dogs, particularly older dogs with kidney or gastrointestinal disease, cannot take them at all.
This new research, and others that have studied the effects and uses of CBD oil in dogs have shown no apparent side effects – and not just in young, healthy dogs. Senior dogs, dogs with neurological problems, and now dogs with joint pain are seeing the benefits CBD oil has to offer without suffering damage to organs and tissues.
Does your dog suffer from joint pain? You might consider trying CBD.
The ingredients in Cannanine™ Organic Hemp Oil can give your dog relief from a number of painful conditions, including joint pain, by supporting whole-body wellness via his endocannabinoid system. It doesn't contain any THC – so your dog won't experience any "high" while using it. ™ CBD oi Cannaninel is made just for dogs from human-grade ingredients and is legal in all 50 states.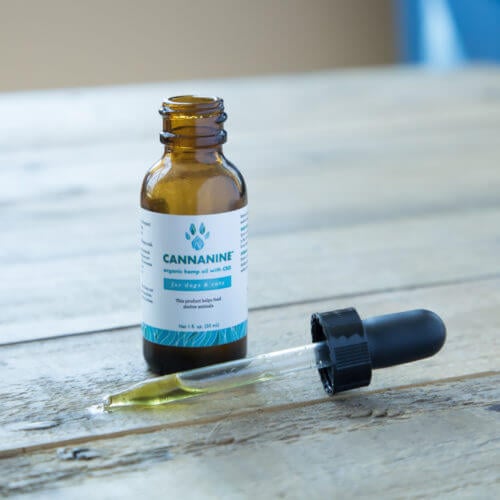 If you think CBD might make sense for your dog, talk to your veterinarian. You can also reach out to us at Cannanine.
These statements have not been evaluated by the Food and Drug Administration. This product is not intended to diagnose, treat, cure, or prevent any disease. The information on this website is not intended to replace a one-on-one relationship with a qualified health care professional. 
COMMENTS FROM LOVINMYPUP.COM:
Joint pain is among the top medical issue during aging in our pets.   CBD may be the answer to bring total comfort to your aging pups.   Check out the banner link for Diamond CBD.   Their product is excellent and their pricing is excellent..
And Don't forget to check out the banner/links to the various on line stores to the right of this page  (lap top) or beneath the article (smart phone).  There are traditional pet stores as well as well as  specialty stores for gifts that would make any pet parent ecstatic!  There is also a link to Amazon and Walmart where you can purchase anything that they sell.   Purchases through these links     help me keep this site up and running.
Your assistance in this area would be greatly appreciated    And don't forget to leave a comment so I can tell if  i am meeting your needs.   Your fur babies are important  family members.
                                Make sure that you share your love with your fur babies each and every day!