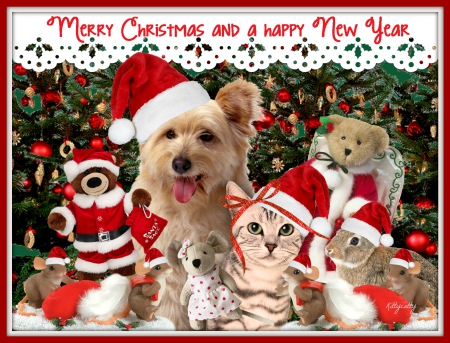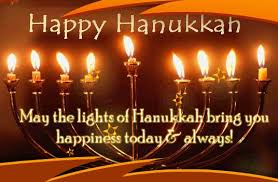 Wishing Good Health To You & Your Pets 
HAVE A HAPPY AND HEALTHY NEW YEAR!!
Know someone who thinks that nutrition and supplements are a waste of time?  Well…here's living proof for the naysayers!  Holistic pet care requires time, dedication and a willingness to try new alternatives when conventional veterinary treatments are not working well enough.   But as you can see below, many pets do recover from seemingly impossible health issues, thanks to loving pet parents just like you who make a  commitment to help their pet feel better!
Holistic Supplements Improve Yorkie's
Elevated Liver Enzymes
Bailey Rose
"I just wanted to give you an update on my Yorkie Bailey Rose.  Bailey Rose had high ALT levels and an abscess on her liver.  Her last blood work before starting the Pancreatitis and Liver Support Kit showed liver enzymes 4 times what they should be and her WBC was 40,000. She continued on her antibiotics (for a bacterial infection) and started the Kit on Oct 1 as soon as I received it. I took her for her recheck yesterday (a few weeks later) and the vet called today and was amazed that all her levels including WBC were all in normal levels and after losing a pound she has got back to her normal weight!  Even though she is almost 13 she is doing wonderful and acting like a puppy again. I also changed her food to the natural blend fish and sweet potato Ask Ariel suggested and she loves it. Thank you so much for helping me to help my sweet baby."
Cherie –Indiana
Senior Cat with IBD Stops Vomiting
Burrito
"My cat Burrito, 14 years old, started vomiting hairballs occasionally back in the fall of 2015. It wasn't an everyday thing but as fall turned into winter, it became worse and more often.  Something wasn't right! It was like clockwork, every morning we knew to watch out when we got up from bed that there would be vomit on the floor. Finally we had to seclude Burrito to the basement every night. She hated this very much because she had always slept between my husband and myself. Poor kitty!  Well most of the time she would vomit undigested food during the day and then early in the morning, it was a white foam liquid grossness. So we took her to the vet and they thought she could have acid reflex, so we put her on 1/4 Zantac pill twice a day.  She didn't like that at all and it didn't work–she still vomited the same.
So we went back to the vet and they said it could be IBD and they wanted to put her on prednisone to see if the inflammation that was causing the vomiting would go away and then some other testing. NO NO NO! I didn't want  to do that. So I did some research and found Ask Ariel. In March 2016, I ordered the suggested IBD Kit combo of probiotics, Soothing Digestive Enzymes and the Notatum drops and waited for results. I did notice a difference the first week but still wasn't amazed yet.  I had to be patient and let the combo Kit do its thing. Then one day in May Burrito stopped vomiting. Wow it really worked!  After I was done with the Notatum drops, we were doing our twice daily regimen of Probiotic and digestive enzymes. But every once in awhile, I would find a white foamy liquid on the floor but this was way better than before. I could live with that. Well I reordered the probiotics and ask Ariel suggested to add Gastro ULC. I ordered it and yes nothing to clean up in the past months. I also switched her food to Natural Instinct lamb or rabbit wet cat food. My Burrito is happy again and back to sleeping with us.  Thanks Ariel!"  Tanja — Grand Forks, ND
Westie with Chronic UTIs Feels Better!

            FeeBee
"Feebee is an 11 year old Westie and had been having recurrent UTI's for about 6 months.  She would go off the antibiotics and within a few weeks would have symptoms again.  Our vet did an ultrasound which was normal and then suggested we switch her from a kibble diet to canned and raw food.  I discovered your website online and started her on on Power Probiotic for Pets, Pet UTI Prevention, Quentans, Notatum, and Amazing Omegas.  I'm delighted to report that she hasn't had a UTI since starting this regimen, she loves her new food, and her skin is better than it's ever been (she has allergies too).  Feebee is one happy dog and I am a very happy owner!  Many thanks!"
Wendi Kushner -Texas
Dog Brain Booster Help Senior Pet With Dementia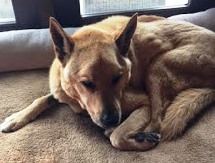 Carson
"Carson, my beloved 14 year old Jindo Chow, was showing signs of extreme dementia. He was pacing all night, barking at nothing and exhibiting other odd and upsetting behavior. His quality-of-life was terrible and my husband and I were at our wits end… no sleep and just so worried. We tried Anipryl and while it helped his dementia for a while, the side effects almost killed him. We did not know where to turn until a friend recommended Ask Ariel's Dog Brain Booster. OMG, what a difference it has made… it is a miracle herb. Carson has no more dementia traits; he sleeps thru the night, doesn't bark at nothing, and all his other dementia behaviors have disappeared. I wouldn't believe it if I wasn't living it, but it is like I said a miracle supplement. I could not be happier and my husband and I also have our lives back. No words can express our gratitude. Thank you Ask Ariel!!" Michelle  – California
Digestive Enzymes Help Senior Welsh Terrier's Food Allergies and Upset Stomach Feels Better!
Bryn
"Here is my little 13, almost 14-year-old Welsh Terrier Bryn. She was the runt of a litter of EIGHT! and has been amazingly healthy though smaller than typical.  Her only issues have been major food allergies.   I started using the Ask ArielSoothing Digestive Relief with every meal because the little scavenger that she is, she is often able to scrounge some of her big sister's treats or odd things she finds outside.  This capsule (I give her about 1/3 capsule with each of her two daily meals) has been perfect for eliminating the upset stomach she would awaken with after eating something forbidden.  Thanks so much for eliminating it! Amanda – North Carolina
Two Rescued Kitties Regain Their Health
Max and Sasha
"I adopted my 2 kitties, Max and Sasha, who had been neglected in their previous home. I took them to the vet and found out that Max was suffering from a severe case of stomatitis and Sasha also had a mild case of stomatitis. For almost a year, Max suffered through rounds of antibiotics and steroid shots, trying to calm his symptoms just so he'd be able to eat.
Then I found AskAriel, where I read the section about stomatitis. I received a food recommendation from Ask Ariel that I was able to find in my local pet store. I also started daily giving the kitties Power Probiotic for Pets, Colostrum For Pets, Immune Harmony, and Quentans. A year later, the kitties visited the vet and she was thoroughly impressed with Max and Sasha. She said she didn't see anything unusual… no redness, no sores, no buildup on the teeth or anything!
I now have two of the happiest kitties on the planet! Thanks for coming up with such amazing products!" Angie (with Max & Sasha) – Lousiana
Scottish Terrier With Cushings is Doing Great

Archie
"We wanted to let you know how great Archie is doing with all the help you have given us. With Archie being a Scottie we have had to deal with Scottie Cramp and the possibility of Cushings. When he developed Scottie Cramp the breeder told us to not expose him to any of the causes that made the Scottie cramp happen. Instead, with your help, we exposed him to the causes which are anything that made him excited. By doing this we made the causes a norm in his life which have diminished the cramp or done away with it all together. His legs are now strong and he can go up and down the stairs without any help. By watching his blood tests we have been monitoring his ALK Phosphates and Cortisol levels. When they started to increase, we added Canine Cushing support. After being on the product six months his water intake is back to normal and so far his blood work is stabilizing. Along with the Cushing support he is on a raw diet and a number of other supplements (Lypozyme, Special SAMe for dogs, Gastro ULC, and Amazing Omegas) you have recommended for balance. We want to thank you so much for all the help and care for "Archie".
Rich, Patty and "Archie" – California
      Beagle's Liver Counts Return to Normal

                     Holly
"Holly just had her 6 months blood test for her liver and kidney counts. Her liver is back to normal. YEA! Now we are focusing on her kidneys. She is feeling a lot better and it is nice to see her more active again. You are all a Godsend for us. We and Holly thank you for being here. Please keep up your loving healing work for those of us who love these wonderful little angel beings that depend on us for everything."   Diana – AZ
The supplements that have helped Holly are: K9 Digestive Enzymes, Liver & Gallbladder Supplement for Pets and Power Probiotic for Pets
Sick Kitty Recovers From Acute Kidney Failure 
      Ginger
"Last year our Ginger escaped & spent the night outside. We have no idea what she got into, but she became very sick. That Saturday, at the veterinary clinic, the doctor believed there was something wrong with his laboratory equipment. I even heard him in the back room calling the company that had recently calibrated the machine to complain. He sent her blood to an outside lab. I had Renelix on hand for my other kitty and started Ginger on it immediately.
The following Monday our veterinarian phoned and stated that the outside lab had confirmed Ginger's severe acute renal failure. He stated "Normally when I notify somebody of results this poor, they no longer have a pet that is living". I explained that we had been through this before, and I attributed Ginger's survival to the products and advice I had received in the past from Susan Davis of Ask Ariel. Ginger was receiving IV hydration at home, as well as Renelix and the diet as advised by AskAriel.  Ginger returned to her normal, healthy & spoiled self! Fortunately, she also slimmed down from her previous tubiness! I can't thank Susan Davis enough!!"  Suzanne – Florida
 Senior Diabetic Husky With Pancreatitis Feels Better!
Emma
"We got some great news today…our (almost) 13 y/o diabetic Siberian Husky "daughter" Emma just got a positive report regarding her pancreatitis.  Her levels, which were almost 1,000 are now normal.  I have got to credit your LypoZymecapsules for contributing to this.   Emma is also a "new dog" as far as her activity level is concerned and we can tell that she is feeling good.
You have a customer as long as we are blessed with Emma as a family member. The picture was taken only last week. Errol–Phoenix, AZ


Colostrum Helps Kitty With Stomatitis
Smokey
"Smokey (8 years old) said that he wanted to thank you all for his Colostrum For Pets. To help him with the stomatitis, we sprinkle about 1/2 capsule of Colostrum For Pets in a little ham baby food with some spring water. He literally licks it up and it helps to coat his gums and he is one satisfied baby.  Wonderful Product!"  Deborah – Easton, NC
COMMENTS FROM LOVINMYPUP.COM:        ALL I CAN SAY  IS THAT I LOVE HOLISTIC TINCTURES FOR MY BELLA. THEY WORK UNBELIEVABLY WELL, WITHOUT THE SIDE EFFECTS OF HUMAN MEDICATION.   BELLA HAS BEEN ON TINCTURES FOR  ANXIETY,  BEHAVIOR ISSUES. AND WILL BE GOING ON ONE FOR DRY SKIN VERY SOON.   MUCH CHEAPER AND MUCH SAFER THAN HUMAN MEDICATIONS.  ASK YOUR VET ABOUT HOLISTIC TINCTURES, OR GO TO MY BANNER LINKS TO CHECK OUT "ONLY NATURAL PET" OR  "PET ALIVE"  LINKS FOR NATURAL PET MEDS. TWO GREAT COMPANIES DEDICATED TO NATURAL PET REMEDIES.
AND DON'T FORGET TO SHARE YOUR LOVE WITH YOUR PET EVERY DAY!