By Allegra Ringo
It's almost summer, and many of us humans are spending lots of time in the sun. That means it's time to get vigilant about sunscreen (although you should be wearing it every day).
But we're not the only ones who spend time outside. What about our dogs? Should they be wearing sunscreen, too?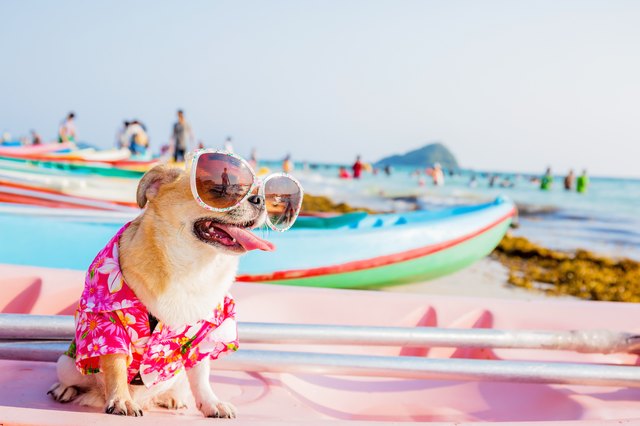 credit: titiya/iStock/GettyImages
Though it's a thought that rarely occurs to most people, yes, your dog should wear sunscreen under certain conditions.
According to PetMD, dogs can get sunburned just like we can. Millie Rosales, DVM, DACVD, of Miami Veterinary Dermatology, says signs of dog sunburn include red, inflamed skin, and scaly skin or even hair loss. And sunburns hurt dogs just as badly as they hurt us. (If your dog does get a sunburn, here's how to treat it.)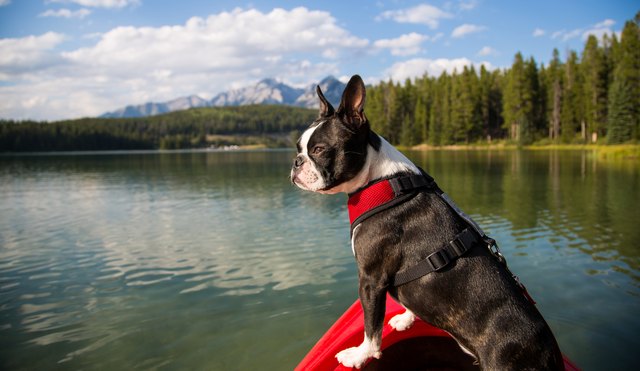 credit: Cols3/iStock/GettyImages
Here's the good news: Not every dog needs to wear sunscreen. If your dog has long hair, you're safe. Same goes for if you have a short-haired dog whose hair is dark. The dogs in danger are dogs with short, light hair, dogs experiencing hair loss, dogs with light-colored noses, or dogs who spend a lot of time outdoors. According to the folks at Cesar's Way, a walk around the block won't put your dog at risk for sunburn. However, if you plan to take a beach or camping trip with your dog, doggie sunscreen is a must.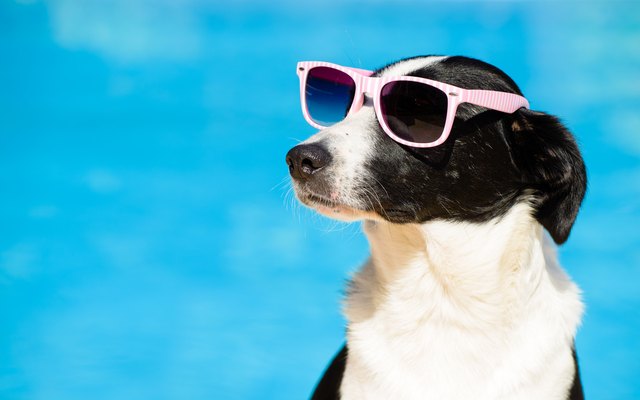 credit: Dirima/iStock/GettyImages
Another important point is that if your dog has gone swimming, the sunscreen should be immediately reapplied, according to Richard Goldstein, DVM, and chief medical officer of the Animal Medical Center in New York City. It's crucial to keep them protected at all times. "A dog's skin can be damaged by the sun just like our own, so they require the same protection against the development of sunburn and skin cancer," says Goldstein."
Don't apply any old sunscreen to your canine pal. Sunscreen for dogs do exist and is the best option. Epi-Pet, an FDA-compliant sunscreen for dogs (and horses, if that's your thing) is a great option. However, if you can't find a pet-specific one, you can use a baby sunscreen or sensitive skin sunscreen. Just be absolutely sure it doesn't contain any zinc oxide. Zinc oxide is a common ingredient in sunscreen, but it can be toxic to dogs if they ingest it. VetStreet recommends choosing a sunscreen with no zinc oxide and low amounts of octisalate, a salicylate that is common in sunscreens. The more natural the sunscreen, the better. Since there's always a chance the dog might lick it.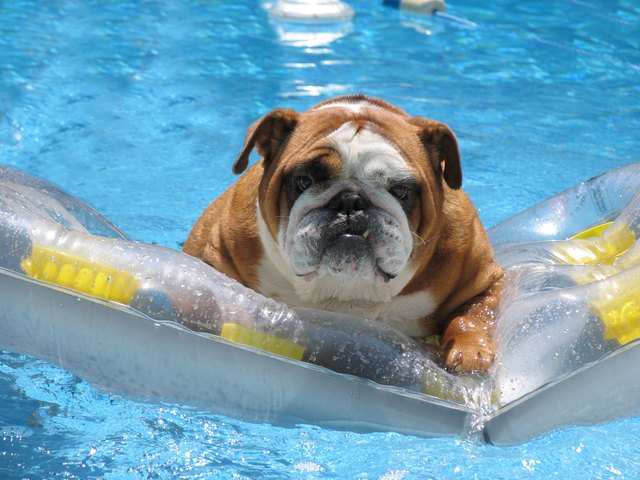 credit: USGirl/iStock/GettyImages
Summer is a good time to remember that outdoor pets need sun protection in other ways, too. In addition to sunscreen, take the same precautions with your dog that you would with yourself or your children. Provide lots of shade with umbrellas or tents, and make sure your dog has access to plenty of water.
Who knows when our fur babies may be exposed to extreme sunshine during a trip to the shore or vacation with your dog.?     I went through this with Bela, my Service dog when we planned a vacation to Myrtle Beach, South Carolina..    I discussed it with my Vet before we left.   She suggested that since Dobermans have short hair their skin might be subject to harm from excessive sun.    I bought sun screen for dogs and did have occasion to use it on Bella.  She did well on the days she was exposed to the sun for several hours.   She wasn't crazy about the spray  (lol) however when the vacation was over, she had no issues with her skin.    I strongly suggest if you are travelling with your fur baby to a sunny vacation have sunscreen for dogs in your first aid kit.    You may find that you need it.   Always be prepared.
!Don't forget to check out the banner/links to the various on line stores to the right of this page  (lap top) or beneath the article (smart phone).  There are traditional pet stores as well as well as  specialty stores for gifts that would make any pet parent ecstatic!  There is also a link to Amazon and Walmart where you can purchase anything that they sell.   Purchases through these links help me keep this site up and running.
Your assistance in this area would be greatly appreciated    And don't forget to leave a comment so I can tell if  i am meeting your needs.   Your fur babies are important  family members.   Make sure you share your love with them each and every day!