COMMENTS FROM LOINMYPUP.COM:
Embark DNA is a fantastic company that provides an enormous amount of information to pet parents who chose to take advantage of the service.   I  have  put together information below for all to review.   If anyone decides that they want this knowledge for their pets please click on the link for Embark on this site and you will be taken directly to their ordering page.   Since I believe strongly that this information could possibly save your dog 's health some day, I have ordered a kit for my Bella.     I will update you all when the results are received..
An Embark dog DNA test enables a dog owner to learn about their pup's breed, ancestry, health, relatives, and more with a simple cheek swab. With a research-grade DNA genotyping platform, Embark looks at over 250 breeds and more than 175 genetic health conditions and traits. You can discover and connect with dogs that share DNA with yours with the world's only canine relative finder, free with purchase. The most accurate & highest reviewed dog DNA kit on the market.
Free shipping in the continental U.S. within 3-5 business days. Expedited shipping options available. Return shipping of swabs included.
A paw up on the competition
| | Embark | Other Tests |
| --- | --- | --- |
| Genetic Markers | 200,000+ | 20,000 |
| Health Tests | 170+ Health Conditions | 1-2 Health Tests |
| Relative Finder | Included | Not included |
| Trait Tests | 20 Trait Tests | Not included |
| Continued Research | Included | Not included |
| Genetic Counseling | Included | Not included |
Embark offers the most accurate and the highest rated test on the market.
Scientific Vision
In the course of their quest to understand the domestic dog, Embark's founders have discovered many of the things that make every breed and every individual dog unique. Their pioneering work revealed an origin of the domestic dog near Central Asia over 15,000 years ago and the history of dog populations around the globe.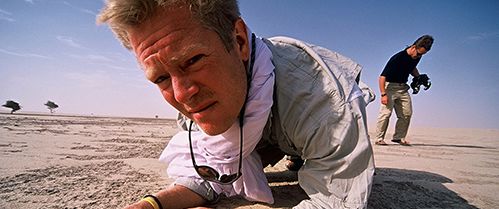 Adam's lab has also uncovered the genetic basis for many dog diseases and traits. While they have enjoyed working in remote corners of the world and in the lab, Adam and Ryan have always wanted to share their work and improve the lives of pet dogs everywhere. Partnering with the Cornell University College of Veterinary Medicine, the leading veterinary school in the country, and Spencer Wells, a pioneer in consumer genetics, they founded Embark to bring cutting-edge science and insights directly onto your phone and desktop.
Owners and their pets can immediately benefit from all the newest and most advanced science. They can also contribute to advancing scientific discoveries every day. By continually sharing new insights while collecting more data, our dogs can benefit from the best care.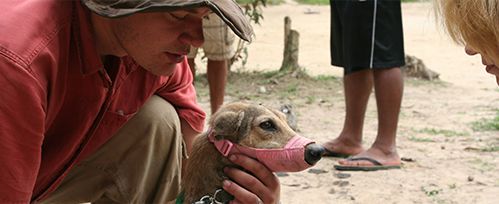 ORDER YOUR KIT NOW!