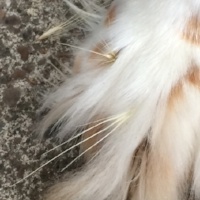 The cutely-named, but menacing foxtail is neither fox nor tail. What they are is a multi-barbed grass seed that's a major pain in your pet's you-know-what – and then some.
Foxtails are found throughout North America. And for the same reason it's such a prolific spreader, it's a real threat to cats and dogs that come in physical contact with them.
Due to the unique shape of these seeds, they're always moving forward – never backward
Forward through your pet's skin. Forward through their eyes, ears, nose, and mouth. Forward through their lungs. Forward through their paws. And even forward through your pet's "private swimsuit" areas. Once there, they can cause pain, punctures, serious infections, and even death when not treated properly and in time.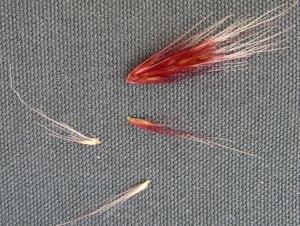 In this video Dr. Rode removes a foxtail from a dog's nose. And this cat had it burrowed into his lungs. Thankfully it turned out well!
If you see any of these signs, at the right time of year (meaning: seeds are growing and grass is dry), your pet may be suffering from an inhaled or embedded foxtail:
Excessive head shaking
(the most common entry point is your pet's ears)
Limping or excessive licking of paws(paws are the second most common entry point)
Excessive licking of genitals
Blood in urine
Swollen eyes
Sneezing/coughing/gagging
Any animal that walks through fields, trails, parks, un-mowed lawns, and even along sidewalks can come into contact with foxtails. Keep an eye out for these pesky spike-like seeds and make sure to check your pets after every walk and when your outdoor cats come inside.

Enjoy the summer with your pets and stay safe!
Dr. Jason Nicholas
The Preventive Vet
.preventivevet.com/?utm_campaign