reprinted from https://www.askariel.com/default.asp
Holistic Treatments for Pets with IBD
"My cat Burrito, 14 years old, started vomiting hairballs occasionally. Then It got so frequent, we had to seclude Burrito to the basement every night. She had always slept between my husband and myself. Poor kitty!  We took her to the vet, who thought she had acid reflex and Burrito was put on Zantac twice a day.  It didn't work–she still vomited the same.
When we took her back to the vet, the vet said it could be IBD and  wanted to put her on prednisone to see if the inflammation that was causing the vomiting would go away and then some other testing. Instead I did some research and found Ask Ariel. I ordered the suggested IBD Kit combo of probiotics, Soothing Digestive Enzymes and the Notatum drops and waited for results. Wow it really worked!  After I was done with the Notatum drops, we were doing our twice daily regimen of Probiotic and digestive enzymes. Still every once in a while, I would find a white foamy liquid on the floor. Ask Ariel suggested to add Gastro ULC. That did the trick. My Burrito is happy again and back to sleeping with us.  Thanks, Ariel!"  
Tanja, Grand Forks, ND 2016
Holistic Treatments for Pets with IBD
Inflammatory Bowel Disease (IBD) is a diagnoses used for a variety of intestinal disorders found in cats and dogs. This inflammatory disorder is quite common in pets and can make your pet feel miserable. The disorders are characterized by an abnormal accumulation of inflammatory cells in the lining of the intestine. Your veterinarian may have diagnosed  IBD after obtaining a biopsy which shows an abnormal accumulation of inflammatory cells. Other causes of inflammation such as parasites, bacterial or viral infections, exposure to toxic substances and pancreatic causes of small bowel disorders would have been ruled out. Signs that your pet may have inflammatory bowel disease (IBD) include chronic diarrhea, weight loss, vomiting, loss of appetite, nausea (licking of lips) and gurgling noises in the intestine. There may be mucus, blood and straining with bowel movements.  In cats, the vomit may contain hairballs.
Unfortunately, all too often, by the time pet owners find out their cat or dog has Inflammatory Bowel Disease (IBD), they are usually frustrated from trying a variety of "prescription diets", medications and treatments with limited success.  Pets may have been prescribed steroids to control the IBD symptoms which can be helpful for short-term use. Long-term, conventional veterinary care is limited in the level of care and results that can be accomplished with cats and dogs that have Inflammatory Bowel Disease (IBD). However, natural treatments for  IBD which include a change in diet and using supplements specifically for IBD such as the IBD Kit can change a pet's life.
Natural Supplements along with diet changes can be very effective in treating IBD symptoms. Supplement options vary depending upon the size of the pet.  Here are the supplements that Burrito found helpful and are appropriate for smaller pets.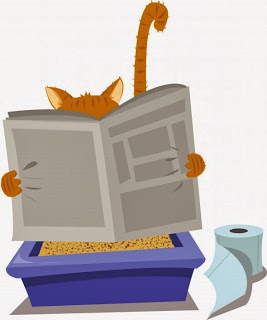 Probiotic–it is important to use a multi-strain, powerful Probiotic that has been used extensively with cats that have IBD. Most probiotics are not manufactured in such a way so that they can survive the stomach acid, let alone a hot day.  Power Probiotic for Pets  is easy to administer, very effective and well tolerated by cats and dogs. The product has been third-party tested and guaranteed to contain the amounts of friendly bacteria indicated on the label.
Soothing Digestive Relief for Pets is a gentle formula that has helped thousands of cat and dog owners to finally stop the diarrhea. It contains herbs to ease indigestion and discomfort.
IBD Kit–This kit includes 3 unique formulas that have been specially formulated for IBD and  used successfully to help cats with inflammatory bowel disease.  The Kit includes Power Probiotic, Soothing Digestive Relief and Notatum Anti-Inflammatory Drops. When a pet has severe IBD, it is necessary to use a combination of formulas because they work differently to help reduce the symptoms and repair the intestinal lining.  We have seen many cats especially improve using these three formulas together.
Gastro ULC–this works as a natural "Pepto Bismol" for pets.  It is very effective in reducing the pain of acid stomach, helping to reduce inappetance and reflux.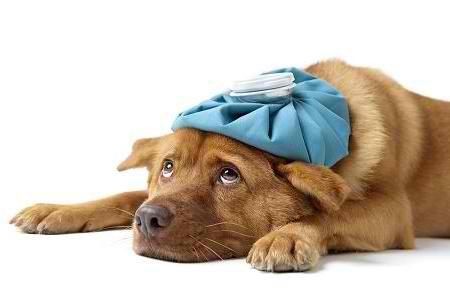 If you have a larger dog, the following supplements are recommended:
K9 Digestive Enzymes–powerful enzyme formula that also contains HCL.  Helps to bring down protein and fats especially.  Essential for dogs with pancreatitis and kidney disease.  Helps to firm up the stool.
Gastro ULC, Power Probiotic, Soothing Digestive Relief–– these formulas are helpful for all size pets but should be combined with K9 Digestive Enzymes in dogs over 15 pounds.  The K9 Digestive Enzymes is the workhorse that breaks down the nutrients and helps reduce symptoms such as acid reflux in larger dogs.
Diet Changes
In addition to the supplements, some diet changes are needed.  Even if you have changed your pet's diet multiple times, if your pet continues to have symptoms, than most likely there is something in the diet that is a problem.  Supplements help greatly to reduce the symptoms and repair the intestinal tract, but the diet needs to be anti-inflammatory.  Certain forms of food can be problematic, e.g. dry kibble which can cause bloat and discomfort.  Some foods can be allergens for pets such as poultry and fish (cats).  Some foods contribute to  inflammation such as grains, chemicals, sugars, food additives etc.
If you include your pet's diet and symptoms on the order form at checkout, we will do our best to provide you with some diet tips custom tailored for your pet's needs.  The diet tips will appear on the packing slip that comes with the product directions so please do not discard the packing slip!  There is no "one" diet that is right for every pet.    Overall, there is hope and help available for pets with Inflammatory Bowel Disease. Holistic care can make a difference and give your pet a whole new life!
COMMENTS FROM LOVINMYPUP:
Inflammatory Bowel Disease is a difficult  and painful disease to manage.  But it is manageable.     This article talks about holistic changes and products that are available to manage the symptoms and calm the disorder.  The products in this article are produced by one company..  Whether you use the products in the article or check out the same products in Amazon or 1-800Pet Meds on this site. You can always check pricing once you know what products you need to help your situation.    pawTree.com  is another web site that carries Gastric and probiotic all natural products to check out.    Getting familiar with the products is the key to success.
We are still offering Pet Features and Pet Memorials for the special pets in your life.   If you want to share your special dog or cat with the rest of the internet please contact me on Instant messenger and I will send you the details.   This is a free service!       And don't forget too check out the links to the very special pet supply stores featuring traditional supplies as well as unique gifts for the pet enthusiast!!!    (check  your Holiday Lists for perfect gifts).
Hopefully we will be able continue with our site and get through the bureaucracy of  securing our own domain once again.  Please continue to follow as long as this site remains visible.    And remember,  share your love with your pet each and every day!