By Travis Greenwood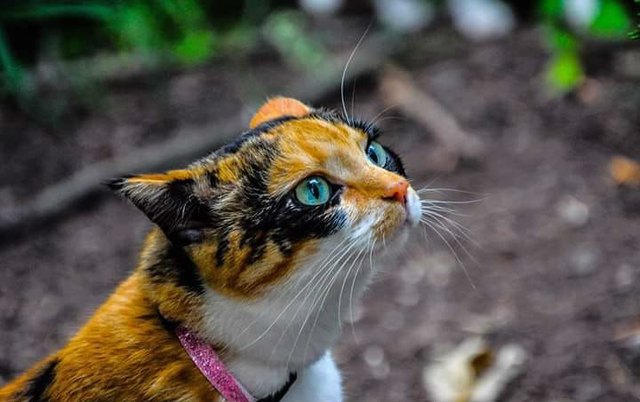 COMMENTS FROM LOVINMYPUP.COM:
Time for a little fun.   Cats have gorgeous eyes.   Love these pictures.  You can get lost in their eyes.  They go to the center of their souls!
If you chose to order any pet supplies  please go to the  banner of your  choice on this site and click on the link.  Then Lovinmypup.com  will get a small percentage of the sale from your purchase.  This  helps defray the cost of hosting this site so you can continue to enjoy the articles. .  My primary concern is to educate pet parents but any little bit will help keep us up and running.    Please help us stay afloat!
At  Lovinmypup we have tried to accommodate all pet parents and their fur babies' needs with  banner/links to the various popular on line stores. the banners are located  to the right of this page  (lap top) or beneath the articles  (smart phone).  There are traditional pet stores as well as well as  specialty stores for gifts that would make any pet parent ecstatic!  There is also a link to Amazon, Chewy, and Walmart, 1800PetMeds to name a few. You can purchase anything that Amazon and Walmart sell.     CHeck Out the banner link for  Embark Vet (DNA testing for pups).    DNA testing for Humans and Dogs is an up and coming field of science.   Learn the idiosyncrasies of your pups  genetic composition and what health concerns that you might be faced with in the future     Just click on the links and shop for pet products and more,  as well as fabulous gifts for the pet fanatics on your  lists!   .  We thank you in advance for your assistance in keeping this site operational.   Make sure you share your love with your pet each and every day!
Make sure you share your love with your pet each and every day!