By Healthy Paws Team
Keeping our pets happy, healthy, and safe is a top priority. While it can be almost impossible to keep them from getting hurt or sick, you can have some financial security when faced with overwhelming veterinarian bills. Premium pet health care can quickly add up to thousands of dollars. If you are one of the many pet parents who are not in a position to cover these unexpected costs, that's where pet insurance comes in.
credit: 2002lubava1981/iStock/GettyImages
Pet insurance is for those unexpected mishaps, catastrophes, and illnesses that you just can't plan for — like when the dog eats something he shouldn't. With pet insurance, you can be covered for these incidents and can be reimbursed up to 90 percent of your vet bills.
Quick survey: Is your cat in the family photos? Does your dog sleep in bed with you? If you answered "yes" to either of these questions, it's safe to assume you consider your pet a member of the family. Considering pet insurance is a natural progression.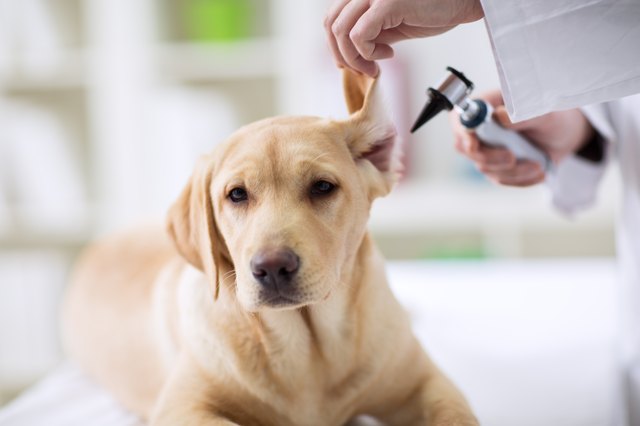 credit: didesign021/iStock/GettyImages
Different companies offer different types of coverage. Some variables to watch out for:
Deductible: The amount you're responsible for before benefits kick in. Deductibles can be annual or per incident (annual is usually recommended).
Reimbursement Level: The percentage of the remaining cost (after the deductible) you can expect the insurance company to cover. You can typically choose from 70, 80, or 90 percent reimbursement levels, with higher reimbursement levels resulting in a more expensive monthly premium.
Limits on Benefits: Look for companies that have no annual or lifetime limits on the dollar amount they will pay to cover your vet bills. If your pet suffers a serious injury or illness, you'll be glad your coverage doesn't top out.
Coverage Exclusions: Look for companies that cover all accidents and illnesses, including genetic and hereditary conditions, and do not exclude conditions based on breed.
Most policies aren't apt to cover wellness care (those annual trips to the vet for an exam and necessary vaccines). While some insurance companies do offer it, the premium can often cost as much as, or more than, paying the vet directly for those services. For most people, pet insurance is best for the unexpected accidents and illnesses that can be extremely expensive.
It is important to note that no policy covers pre-existing conditions. Don't wait until your pet has an unexpected trip to the vet to consider pet insurance; enroll early and be covered for life.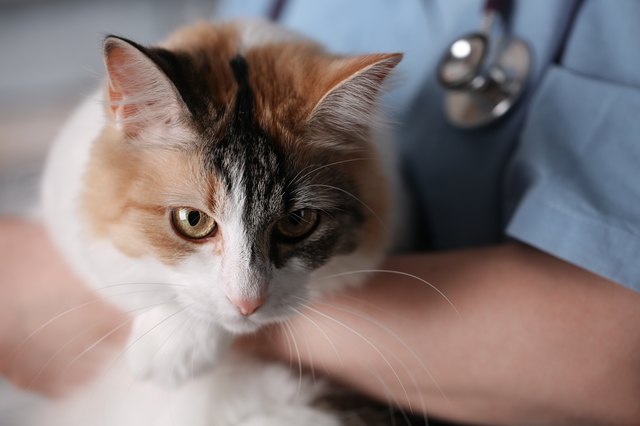 credit: SIBAS_minich/iStock/GettyImages
A policy that allows you to use any vet. Pet insurance differs from human health insurance in that you typically you pay the vet directly and get reimbursed by the insurance company.
Pet insurance that reimburses you based on the actual vet bill, as opposed to a benefit schedule that only reimburses you based on what is considered the "ordinary" cost of a procedure.
An easy claims process. Healthy Paws has an app for iPhone and Android that allows pet parents to snap a photo of their vet bill and submit that as their claim — no forms to fill out, mail, or fax.
COMMENTS FROM LOVINMYPUPCOM:
After being a pet parent of many dogs through my lifetime,  I learned quickly about the benefit of having pet insurance.     I have had dogs with cardiac disease, bowel obstructions. and cancer which cost thousands of dollars just to keep them alive and/or comfortable.  The cost of pet insurance varies with the type of coverage you chose.    I have learned that it is not the well checks, immunizations, etc that causes a financial burden.  It is the major illness accidents that bring major expenses.  In the past 10 years I opted for just major medical coverage for my pups.  When I adopted Bella. she swallowed a piece of mulch and had to have surgery which generated a $2000 bill.  The deductible was $250 (which I had to pay) and the insurance paid the rest.  Unfortunately the following year. Bella swallowed the arm of a Beany Baby and again was brought to surgery.   Without insurance Bella would have cost me over $4000 dollars extra in the first two years of her life,   Instead I am responsible for the first $250 only on each claim I submit.    She is now 8 years old and I have used major medical several times over the years,   The cost per month is low compared to the savings you receive !  I strongly suggest you purchase pet insurance when you bring your new fur baby home.
AND Don't forget to check out the banner/links to the various on line stores to the right of this page  (lap top) or beneath the article (smart phone).  There are traditional pet stores as well as well as  specialty stores for gifts that would make any pet parent ecstatic!  There is also a link to Amazon and Walmart where you can purchase anything that they sell.
We are delighted to announce a new affiliate agreement with  Embark Vet (DNA testing for pups)  this testing not only provides DNA testing but also genetic information on various propensities towards genetic illnesses that your pup might be prone to   based on their breed.   It is well worth the fee for all of the information that you get fro the finished report.    I ordered a kit and had my Bella tested.   I received a 16 page report answering all of the questions that I had about my service dog!   The great news s tat Bella has no genetic tendencies for the most common deadly diseases prone to Doberman Pincers, AS WELL AS ADDING NEW TESTING WHEN IT BECOMES AVAILABLE…   This company provides one of the most complete genetic testing profiles that I have seen.  If you have questions – check out this site for report examples.
If you are in need to order pet supplies and you use  Amazon ,Petco,. 1800 PetMeds,, or  Chewy.com,  you can order directly from this site.   Just click on the preferred  link and shop for traditional  pet products,  as well as unique gifts for the pet fanatics on your shopping lists!   You can order anything you like from either Amazon or Walmart.   Its quick and convenient.   All from one site.
Please note that Lovinmypup will receive a small percentage  from each purchase.through the links on this site.    This percentage helps us keep the site hosted so we can bring you the information and education that you need.
 We thank you in advance for your assistance in keeping this site operational.
Purchases through these links  help me keep this site up and running.
Make sure you share your love with your pet each and every day!