http://www.vetstreet.com/healthypet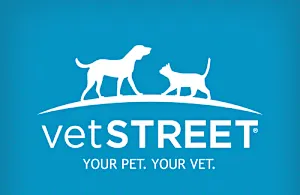 It's a conundrum, for sure. One minute your beloved kitty is over the moon with pleasure as you scratch her favorite spot and the next thing you know you're left staring at tooth marks on your arm.
You're not the only one suffering. Many pet owners call this common behavior "Love biting," but feline behaviorists have given it a more formal name: Petting-induced aggression—and it's a poorly understood topic.
Typically, a friendly cat seeks out human attention, only to turn on his lavisher of attention once the affection seems to have gone on for too long. Owners describe these cats as changing from friendly to feral "like a light switch."
Despite the perplexing nature of this uniquely feline way of acting out, a couple of possibilities have been proposed to explain why cats might do this:
It may be a manifestation of so-called status-induced aggression, in which cats seek to control a situation.
There may be some neurologically significant negative stimulus associated with being petted at length that affects these cats in particular.
These cats may be especially subtle at letting humans know when they're unhappy, so that their change in attitude appears more sudden than it truly is.
Whatever the cause, the good news is that this behavior does not necessarily mean you can't interact with your cat meaningfully. Your veterinarian can coach you to recognize the very subtle warning signs associated with your cat's displeasure before it reaches the biting point.
More on Vetstreet.com:
COMMENTS FROM LOVINMYPUP.COM:
I learned a lot about the nature of the feline gender in this article.   My friend has 4 cats.   She has told me many stories about her loving cats, suddenly biting her for no reason.   One time I witnessed this phenomenon.   I could not believe how fast this lovable purring kitten turned into a beast showing her teeth and biting the hand that was stroking her lovingly.   I also liked the links posted on this article for more Vetstreet information on your furry kitty!
Don't forget to check out the banner/links to the various on line stores to the right of this page  (lap top) or beneath the article (smart phone).  There are traditional pet stores as well as well as  specialty stores for gifts that would make any pet parent ecstatic!  There is also a link to Amazon and Walmart where you can purchase anything that they sell.   Purchases through these links help me keep this site up and running.
Your assistance in this area would be greatly appreciated    And don't forget to leave a comment so I can tell if  i am meeting your needs.   Your fur babies are important  family members.   Make sure you share your love with them each and every day!