https://www.cathealth.com/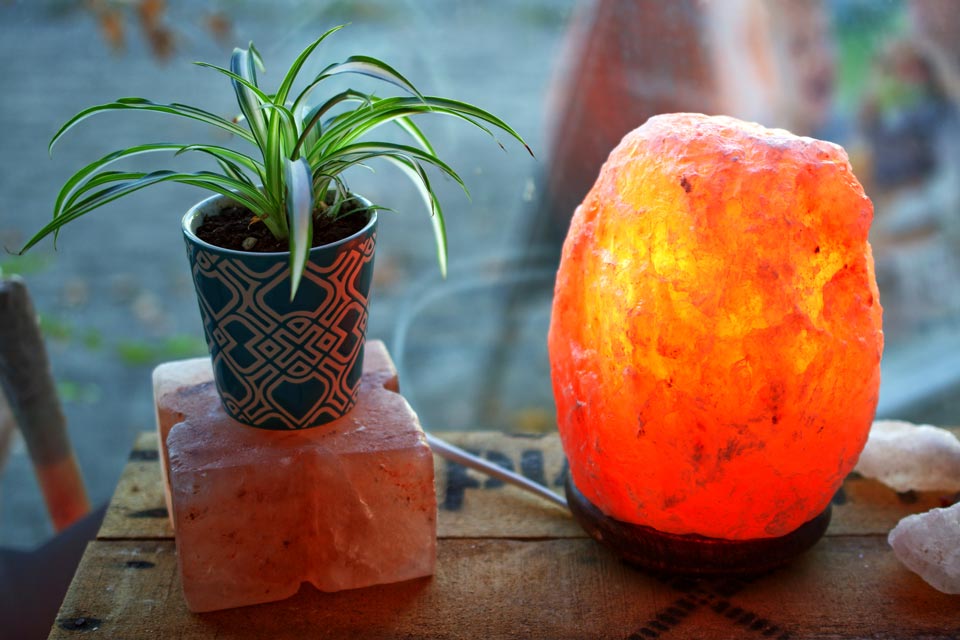 Himalayan salt lamps have become quite popular recently. People use them not only for their lovely pink glow but also in an attempt to get better and more sleep, fight allergies, and other possible health benefits.
But salt lamps can be dangerous for pets. The salt can be enticing for cats, who can jump up and get to the lamps. They may lick the lamp and then continue to do so, ingesting too much salt.
Salt Toxicity in Cats
Ingesting too much salt causes the water to be pulled out of the tissues and into the bloodstream. That includes the fluid around the brain, and salt toxicity can cause severe neurological issues.
The signs of salt toxicity in cats include:
Vomiting
Dehydration
Diarrhea
Wobbliness
Decreased appetite
Increased thirst and urination
Seizures
Coma
Death
Besides licking salt lamps, cats can get salt toxicity by ingesting the following:
Table salt
De-icer salt
Saltwater from fish tanks
Homemade playdough or ornaments
Treatment for Salt Toxicity in Cats
The treatment for salt toxicity includes hospitalizing the cat for IV fluids and electrolytes. This should be done slowly to avoid swelling of the brain.
Prevention of Salt Toxicity in Cats
Salt lamps and all other sources of salt should be kept where your cat can't get to them. You never know when your kitty might venture a lick, decide it tastes good, and overdo it. Even if the kitty hasn't been interested in the salt lamp before, that could occur at any time.
While on vacation in Myrtle Beach, South Carolina I bought my first Salt lamp.   I never even thought about pets and salt toxicity .  Cats are especially at risk since they are able to jump onto elevated tables.   If you have an indoor cat and a salt lamp make sure that you are aware of behavior that will put them at risk for salt toxicity.  Also monitor sources of other easily ingested salt such as salt water fish tanks, table salt and more.
If you chose to order any pet supplies  please go to the  banner of your  choice on this site and click on the link.  Then Lovinmypup.com  will get a small percentage of the sale from your purchase.  This  helps defray the cost of hosting this site so you can continue to enjoy the articles. .  My primary concern is to educate pet parents but any little bit will help keep us up and running.    Please help us stay afloat!
At  Lovinmypup we have tried to accommodate all pet parents and their fur babies' needs with  banner/links to the various popular on line stores. the banners are located  to the right of this page  (lap top) or beneath the articles  (smart phone).  There are traditional pet stores as well as well as  specialty stores for gifts that would make any pet parent ecstatic!  There is also a link to Amazon, Chewy, and Walmart, 1800PetMeds to name a few. You can purchase anything that Amazon and Walmart sell.     CHeck Out the banner link for  Embark Vet (DNA testing for pups).    DNA testing for Humans and Dogs is an up and coming field of science.   Learn the idiosyncrasies of your pups  genetic composition and what health concerns that you might be faced with in the future     Just click on the links and shop for pet products and more,  as well as fabulous gifts for the pet fanatics on your  lists!   .  We thank you in advance for your assistance in keeping this site operational.
 Make sure you share your love with your pet each and every day!