By Reyna Abraham
It's hardly surprising to any who actually have a cat to find out that they may, in fact, tend to choose one person over everyone else in the household; they aren't unlike dogs in that way. While we know a lot about dogs and cats, and their long historywith humans, only recently is more information beginning to emerge that explores the unique relationships between cats and humans.
There is a lot of misinformation out there (most likely propagated by dog people) that cats don't actually love their owners, just use them for food and shelter.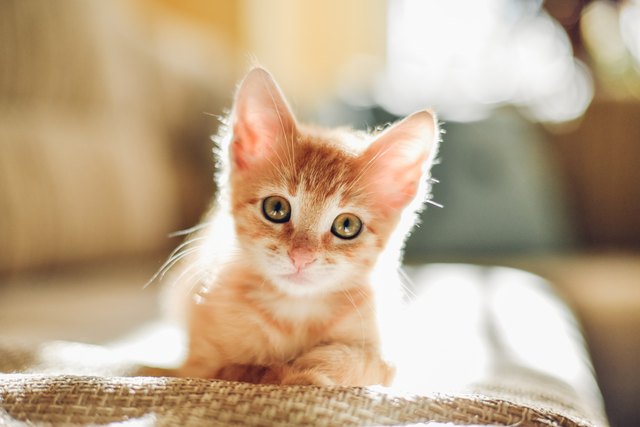 credit: RalchevDesign/iStock/GettyImages
Sure, studies have shown that cats are independent and not reliant on their humans for survival. Honestly, anyone who has ever met a cat could tell you that. Just because cats aren't dependent on their fur-less bipedal roommates, doesn't mean they don't feel affection and attachment to them. Some cats even suffer from legitimate separation anxiety when their favorite humans are away.
But why is it that certain cats seem to prefer one person over everyone else? In order to understand, Cuteness talked to Marilyn Krieger, Certified Cat Behavior Consultant and author of Naughty No More!.
Why one person over another?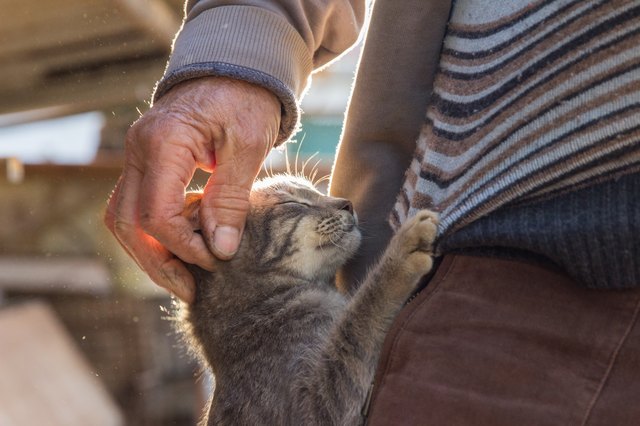 credit: Neniya/iStock/GettyImages
According to Marilyn, many cats do, in fact, choose a favorite human. "The favored person may be someone who feeds or plays with the cat or someone who spends lots of time around the kitty … every cat is an individual, with his and her own history and personality. Skittish kitties sometimes favor someone who helps them feel secure. This preferred person doesn't try to pet or corner the cat."
This, of course, is not to say that the cat won't show affection to anyone else, simply that they have a deeper relationship with their particular human.
How do cats show affection?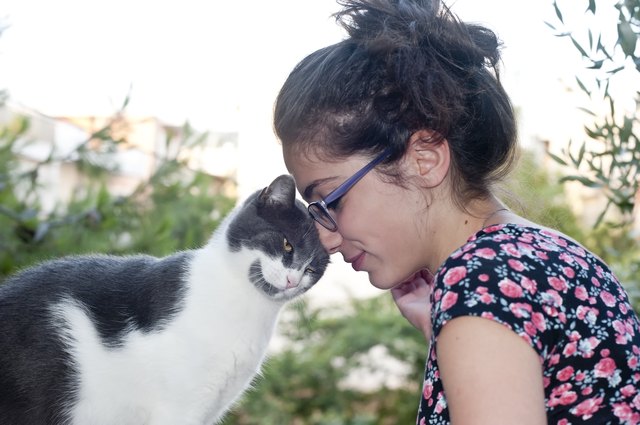 credit: ISO3000/iStock/GettyImages
"There are a number of ways including head-butting, purring and sitting on laps. Proximity also can demonstrate favoritism. Some cats follow their people around the home or always choose to be near them," said Marilyn.
Becoming your kitty's number one might be as simple as learning how to communicate with them.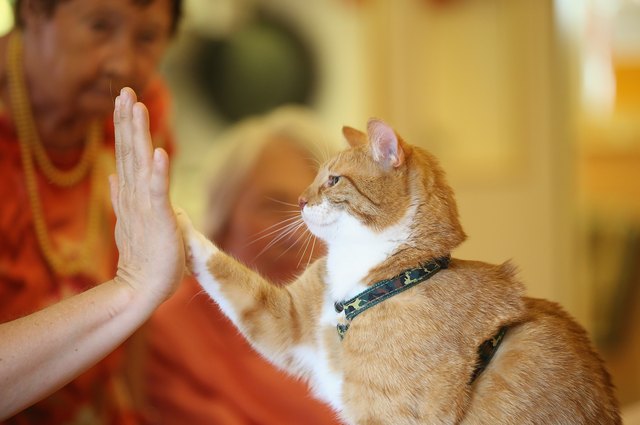 credit: Sean Gallup/Getty Images News/GettyImages
Cats will adapt their methods of communication to some extent — to get the most out of their humans. In a study published in Current Biology in 2009, scientists found that cats "make subtle use of one of their most characteristic vocalizations — purring — to solicit food from their human hosts, apparently exploiting sensory biases that humans have for providing care."
Okay, so cats might be manipulative geniuses who figured out that humans are programmed to be caretakers. But it does make sense that your cat's favorite human is the one who listens?
Some mistakes humans make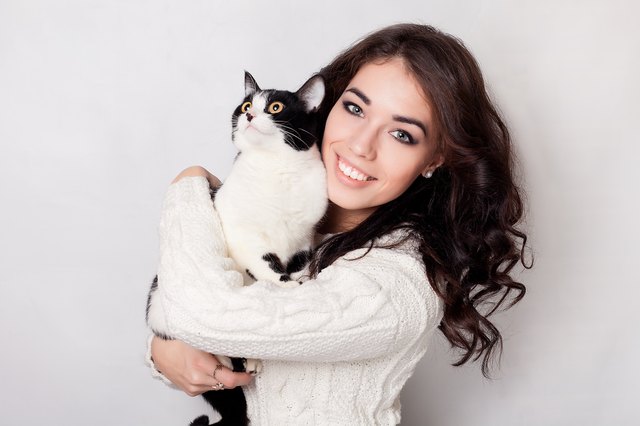 credit: MishaBeliy/iStock/GettyImages
When asked what the biggest mistake humans make with cats, Marilyn was very clear: "Interacting with cats without the cat's permission. In other words, many people will approach cats they don't know well and try to pet or handle them. The cats may not want to be handled or interacted with. Additionally, some people may inadvertently corner the cats when trying to interact with them and the cats can't escape."
So, in some ways, cats are more similar to their human caretakers than dogs. There aren't many people who are completely cool with being touched and handled by strangers, either.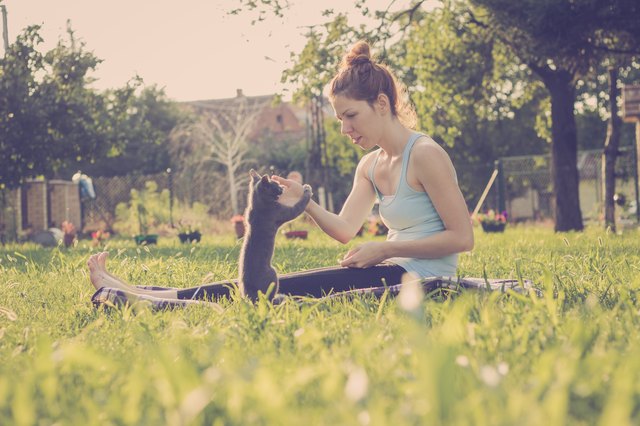 credit: Beornbjorn/iStock/GettyImages
"Instead of insisting on interacting with cats," Marilyn said, "people need to encourage the kitty to come to them. They can be across the room or a few feet away. All they need to do is to lean or squat down to the cat's level and point an index finger towards the cat at her nose level. If the cat is feeling secure and social, she will advance to the outstretched finger, touch it with her nose, turn her head and rub it with her cheek. She is essentially marking the person with pheromones from scent glands on her cheeks. This is an invitation to pet her."
Earning a cat's trust takes patience (and strong quads), but it definitely pays off in the end.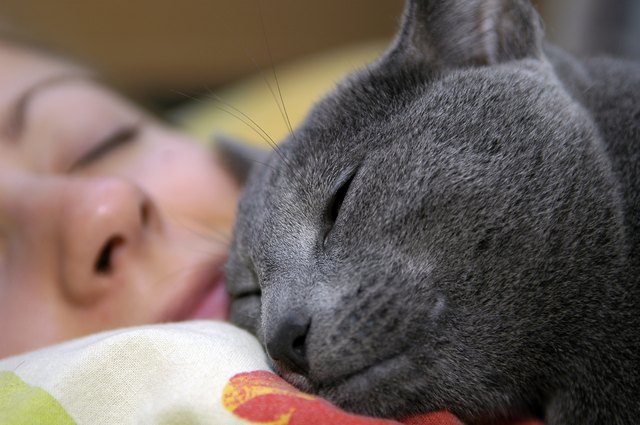 credit: taden/iStock/GettyImages
A study published in Behavioural Processes took a closer look at cats and their humans. Over 120 hours of data was collected, leading the scientists to conclude that the same kind of behaviors are seen in cat-human relationships as are in human-human relationships. They found correlations between the cats' behaviors and the humans' personalities, noticing that cats and humans adapt together.
They also found that some humans interacted with their cats more than others did stating, "it seems that an important area of negotiation between the owner and the cat is mutual attention and friendly tactile interactions."
Basically, humans who interact with their cats — giving them attention in the way they want attention — quickly become the preferred member of the household, and the cats will then bestow their affection.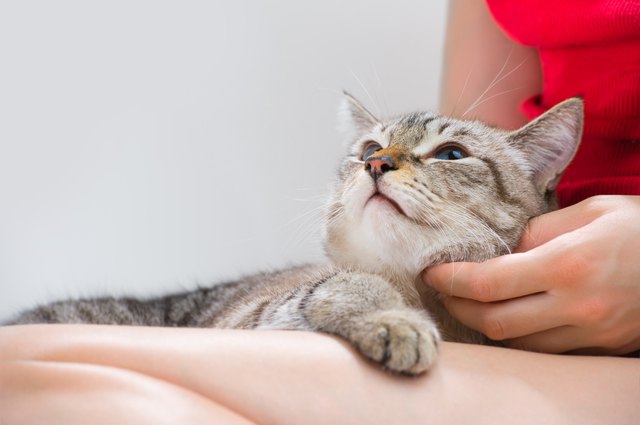 credit: HASLOO/iStock/GettyImages
Despite these studies, there still isn't a lot of scientific information out there about cats. "Dogs are considered "man's best friend" whereas cats have been wrongly labeled as being "aloof" and untrainable. Slowly perceptions are changing about cats. There are now more studies being conducted," said Marilyn. "This may be at least partly due to their growing popularity along with books, TV shows and other media venues that show that cats can be trained and that they are often social and affectionate."
COMMENTS FROM LOVINMYPUP.COM:
This is a very informative article on bonding of pet parents to their feline fur babies.  Learn about feline communication, affection,. bonding and so much more!  We hope you enjoy this article as much as we did!
And Don't forget to check out the banner/links to the various on line stores to the right of this page  (lap top) or beneath the article (smart phone).  There are traditional pet stores as well as well as  specialty stores for gifts that would make any pet parent ecstatic!  There is also a link to Amazon and Walmart where you can purchase anything that they sell.   We are delighted to announce new affiliate agreements with Diamond CBD  ( hemp products for pets) and Embark Vet (DNA testing for pups)  Just click on the links and shop for pet products as well as fabulous gifts for the pet fanatics on your holiday lists!   Please note that Lovinmypup will receive a small percentage  from each purchase.through the links on this site.    This percentage helps us keep the site up and running.  We thank you in advance for your assistance in keeping this site operational.
When it comes to picking a favorite person, communication is important.